Pest Control Services for Multifamily Properties, Apartments & Condos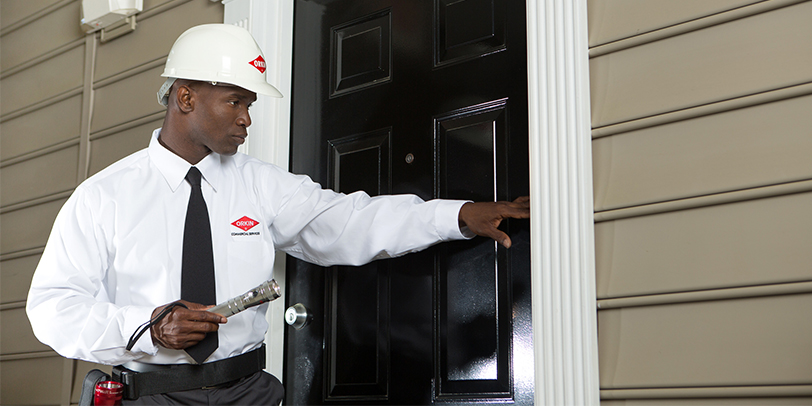 Apartment Pests are Just That
Few jobs prove more difficult for a property manager than preventing pests. In fact, apartments and condos can be a magnet for pests. In a relatively small space, you have residents with multiple lifestyles and varying sanitation habits.
Multifamily units also offer all the elements pests need to survive: food, shelter and water. With large waste disposal zones and community areas like pools and recreation centers, pests have an ideal environment to survive and thrive. What's more, unsanitary conditions in can put a facility residence at risk of an infestation, not to mention they can also undermine the value and structure of your property.
Detect, Then Take Action
If pests are detected, residents want action; however, reactive measures alone rarely address the underlying problem at hand. Once pests are spotted, it is necessary to implement a comprehensive maintenance and sanitation plan in key areas. But why risk waiting around until pests decide to show up?
Smart People Use Science
Every property is unique, so it's important to have access to trained personnel and the latest technology. That's why Orkin's Commercial Pest Specialists take an Integrated Pest Management approach and utilize a process called "A.I.M." to design an Orkin Multifamily Precision Protection™ program that's specifically tailored for your property.
How it works:
Assess – A highly trained technician will work to discover how pests are entering your premises and identify key "hot spot" areas, as well as any gaps in your perimeter.
Implement – Then, our technician will develop a program that offers you and your tenants a long-term solution by addressing the source of the problem — not just the symptoms. Whenever possible, Orkin will use the most environmentally conscious products available.
Monitor – Regular inspections by The Orkin Man will help ensure you will be aware of any new areas of concern. We'll also document all our findings, suggestions and any corrective actions that have been taken.
Our Watchword is Discretion
Investigating a pest problem requires a number of skills beyond finding the pests. Our technicians strive to reassure your residents, while also respecting their privacy.
We Know Our Stuff
Our technicians receive more than 160 hours of hands-on training in their first year alone to ensure they meet or exceed the latest industry standards.
Partner with the Best
For more than a century, Orkin has been at the forefront of pest control. We hold research partnerships with some of the country's leading universities along with organizations, such as the Centers for Disease Control and Prevention. Plus, Training Magazine has consistently ranked Orkin as a Top 125 company for our training programs.
Orkin Pest Control Services and Resources for Apartments and Condos: