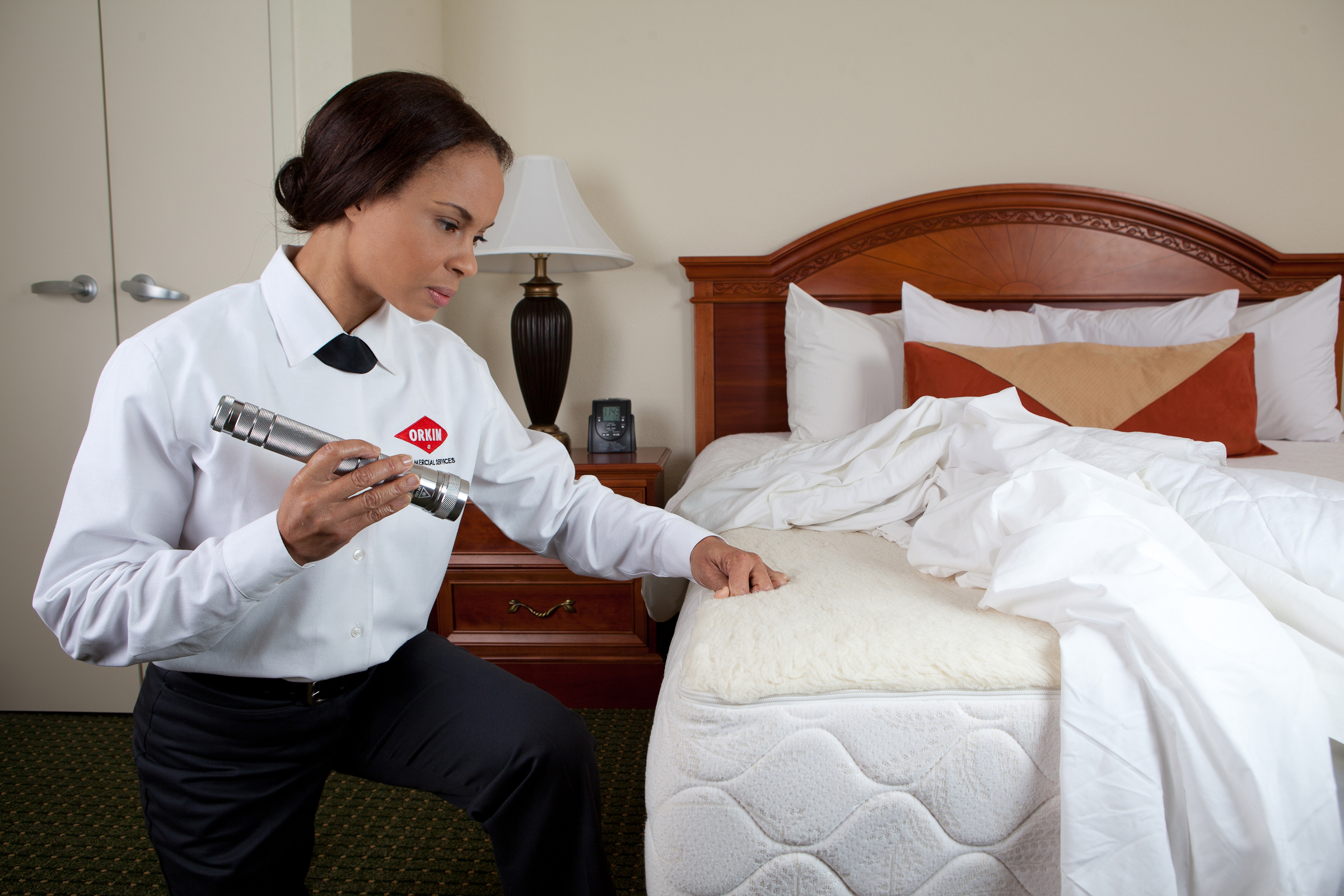 Unwanted Guests Are a Major Problem
In an industry that revolves around guest satisfaction, no customer will tolerate a pest sighting — let alone a pest infestation. Visitors want to leave their worries behind when they check-in and that includes pests. Not surprisingly, a recent Orkin study found that pest sightings have a major impact on a guest's overall assessment of his or her stay.
Why Pests Want to Stay in a Hotel or Motel
Designed as ideal accommodations for people, it stands to reason that hotels provide suitable conditions for pests as well. The truth is your property has all the ingredients for a relaxing pest haven. The transient nature of your guests means some pests can unknowingly be transferred from an outside source. The building itself offers an abundance of areas attractive to pests, such as kitchens, rest rooms and vending areas. In addition, some guests expect people to clean up after them, leaving major pest attractants behind. Even a single discarded soda can or food container can lure pests if left for extended periods of time.
One of the biggest challenges facing the hospitality industry is bed bugs. Even the cleanest rooms can be susceptible to an infestation. One of your visitors could unknowingly transport the bed bugs from another establishment and very quickly you could have a crisis on your hands.
Serving Up Science
Whatever the reason for a pest infestation, customers are rarely interested in the explanation. To stay ahead of any potential pest problems, you need to partner with the experts. Orkin's Hospitality Precision Protection™ program is designed just for you and the unique features of your establishment.
Every Orkin service visit is all about discovery. We use the following three-tiered approach to help protect your property from pest activity:
Assess

Carry out a discreet, yet comprehensive inspection to discover where the pests are and what might be attracting them to your property.

Implement

Design a treatment plan to help get rid of pests – wherever possible we use the most environmentally conscious products available.

Monitor

Conduct regular inspections of your property and make any necessary adjustments to your plan, if required.
A Perfect Partnership
Just like in the hospitality business, most of the successful work that takes place is unseen. Pest control at its best is proactive.
We have thousands of hospitality customers across the country, so we understand your industry and the challenges you face. Plus, we offer a 2×24 response guarantee, which means we'll respond within 2 hours and be on-site within 24 hours should you have a pest issue. So you can rest assured that we've got you covered at all times.
Orkin has been in the pest control business for more than 100 years. Only pest specialists with the most comprehensive and up-to-date training will visit your property.